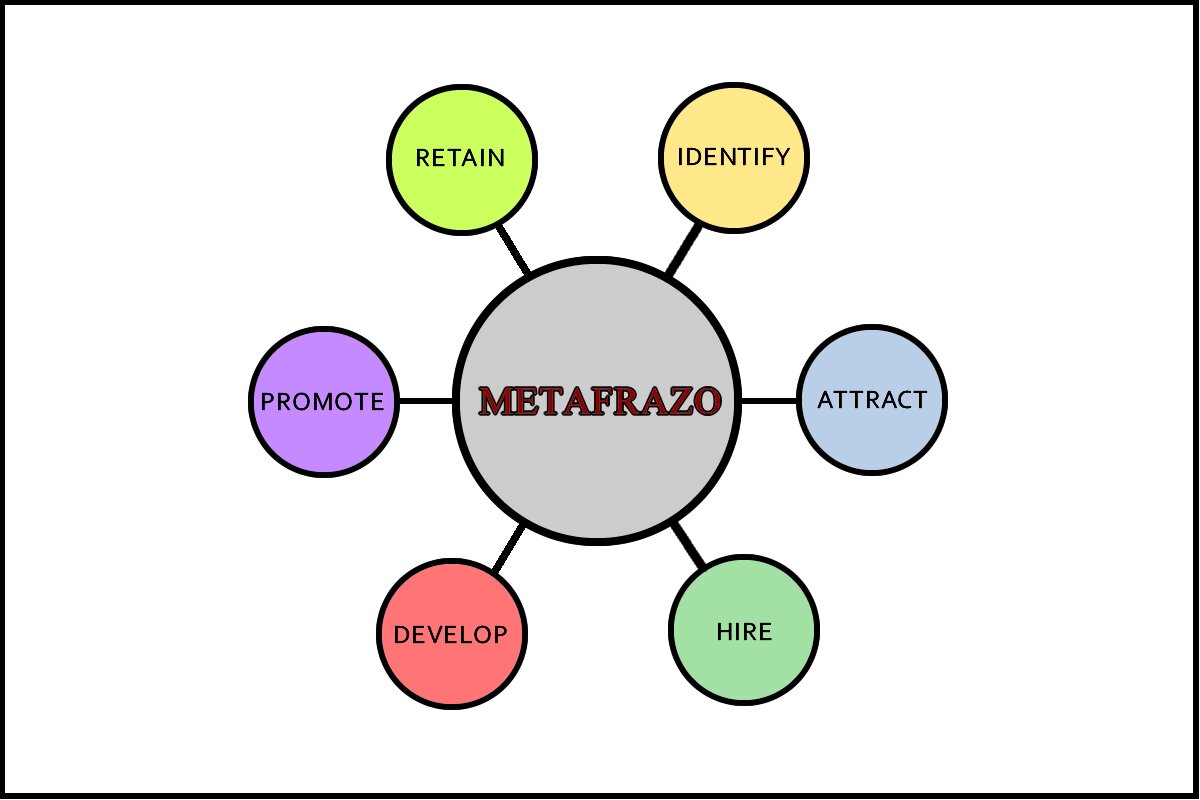 Services
Identify
Being a veteran friendly employer requires more than a declaration on a company website. Critical to a successful veteran hiring program is a strategic plan to clearly define program goals and return on investment for the organization.
Metafrazo provides strategic consulting resources to identify positions ideally suited to provide maximum results for each new hire. Additionally, we provide assistance in identifying the right veterans to fit your company and culture.
Attract
When seeking to make the perfect hire, image is everything. The story you tell matters and will either attract or repel a potential new hire; it is rare the image portrayed does not sway a candidate to action. What direction does your story send a candidate?
Metafrazo provides strategic consulting resources to communicate your organization's story in the most appealing manner to veteran candidates. Attention to detail is the most important component in branding your organization and we will not miss a single detail as we tell your story.
Hire
Veteran transitions can be complicated with many moving pieces. Many are accustomed to relocating often and transitioning quickly within the military system. Venturing out of that environment presents unique challenges for the veteran; a potential employer must be able to navigate through these challenges to be successful in the hiring process.
Metafrazo provides full life cycle recruiting solutions to address all the challenges faced in the hiring process. From running the entire process to providing support at any step along the way with compensation structure, relocation assistance and offer acceptance, Metafrazo will deliver the results you are looking for.
Develop
The transition from service member to veteran and ultimately a successful and productive employee beyond military service can be a difficult one. Successful companies work to ease the transition with programs which enhance veteran assimilation and encourage continuous professional development.
Metafrazo provides both strategic and tactical consulting support for development of veterans. Scope of services includes the following: new hire onboarding, ongoing assimilation support, veteran employee resource group development and leadership development to foster a culture which is accepting and appreciative of veterans.
Promote
Clearly defining promotion criteria and a career path is important for all employees in an organization. For veterans, they are most comfortable in an environment which clearly defines what success factors must be accomplished for career growth and promotion to the next level. Promotions are not automatic but rather earned, understanding the path to promotion is critical to their success.
Metafrazo provides strategic consulting services to develop career paths for veterans or align existing paths with your branding and image to give the veteran a clear picture of what is required of them to achieve maximum success.
Retain
Escalating employee turnover costs can be the difference between a profit or a loss in your organization. In today's challenging economic landscape, retention of valuable employees has never been worth more.
Our goal at Metafrazo is simple: assist our clients in correctly identifying, attracting, hiring, developing and promoting veterans in their organization. By focusing on these basics to create sustainable and easily replicated veteran hiring programs retention can be much easier to manage. Not mastering the basics will increase turnover and the fiscal impact can be devastating.